OPERANDUM summer school 2022 in Bologna
Published 15.09.2022
, last updated 16.09.2023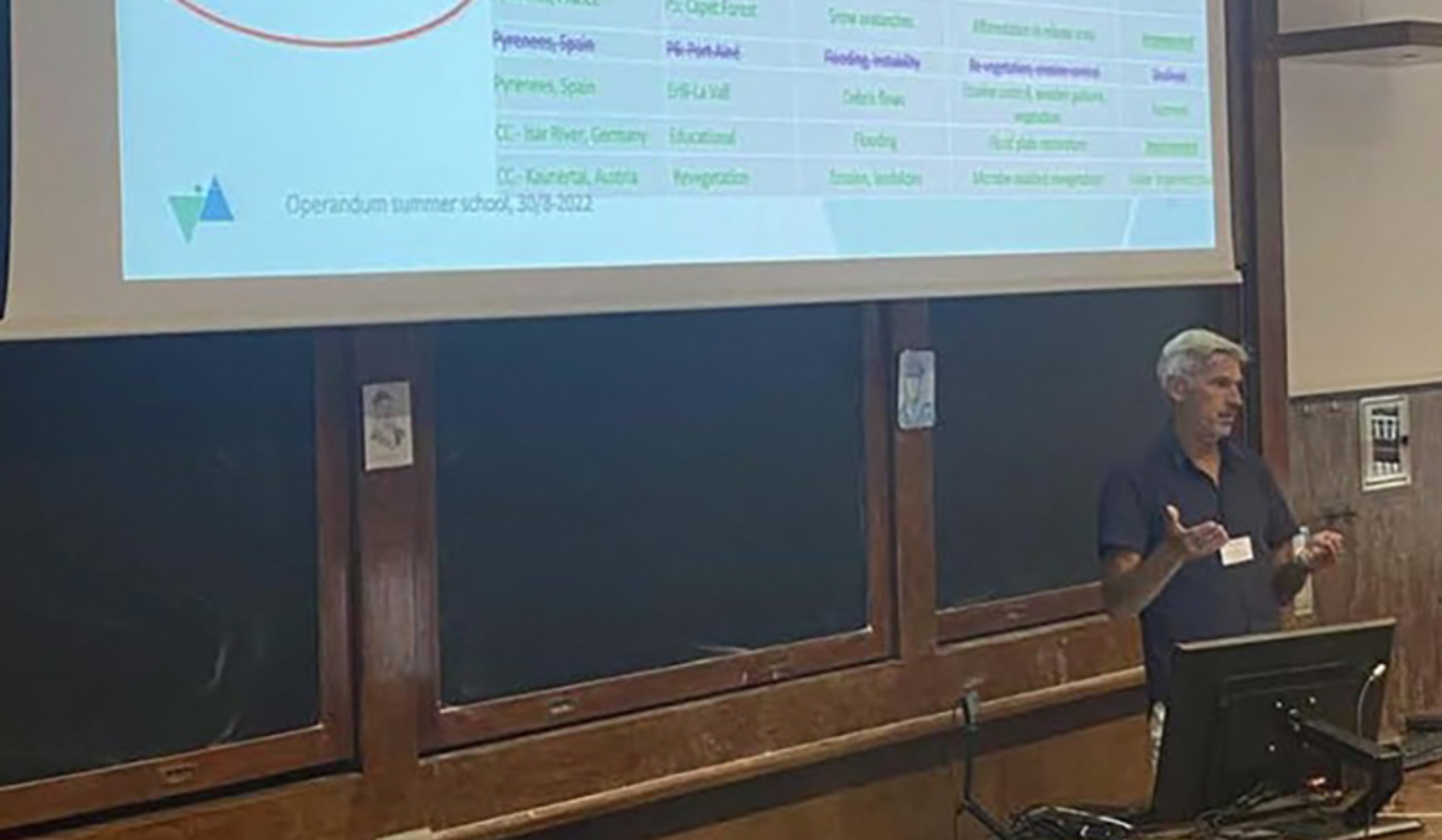 NGI was invited to participate and present a lecture about PHUSICOS at our sister project's OPERANDUM summer school taking place at the University of Bologna in the period 29 August – 1 September 2022.
The summer school was centered around the EU-funded OPERANDUM project (OPEn-air laboRAtories for Nature baseD solutions to Manage Environmental risk) that aims to co-design, implement and assess the effectiveness of Nature-based Solutions to hydro-meteorological hazards (flooding, erosion, landslides, drought…) in several case study sites, known as Open-Air Laboratories.
Demonstrate the potential of innovative NBS
The aim of the summer school was to demonstrate the potential of innovative Nature-based Solutions (NBS) to mitigate the impact of various hydro-meteorological hazards in diverse rural settings. The course provided students with a knowledge basis on the rationale for the application of NBS to mitigate hydro-meteorological risks. A total of 23 persons from 9 countries participated.
Specific topics covered by the schools included the definition and classification of NBS, methodologies for monitoring and modelling of the intervention, methodologies for risk assessment in socio-ecological systems, the process of co-creation, and presentation of the Operandum demonstration platform, called GeoIKP.
In addition to lectures the summer school included practical group tasks related to implementation of NBS in mountains, coast, river and delta conditions.

Field visit to the Volana beach, Adriatic Sea
The summer school also included a field visit to the Volana beach located at the Emilia Romagna coast of the Adriatic Sea. The beach is a fully natural area and part of the Po Delta Biosphere Reserve. It is strongly affected by marine erosion and in case of storm surges, sea water floods the lagoon threatening freshwater ecosystems and biodiversity.
The site preserves a natural heritage, industrial activities (e.g., fish farms) and is embedded in one of the main touristic hubs of Europe. An artificial dune was constructed in 2022 as a natural barrier between sea and land.

News item prepared by
Bjørn Kalsnes, project leader PHUSICOS, bjorn.kalsnes@ngi.no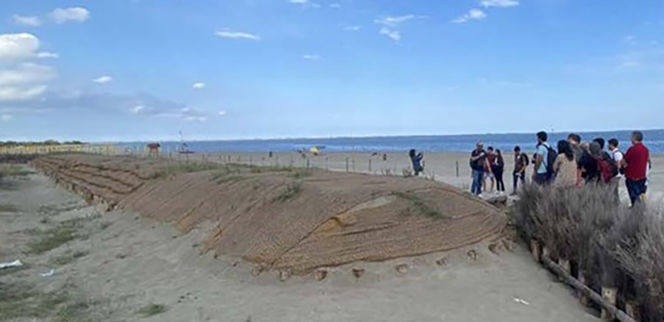 An overview of the NBS flood wave protection structure in Volana with students (© operandum)