Focus on NBS at the COP27 summit in Egypt
Published 09.11.2022
, last updated 15.09.2023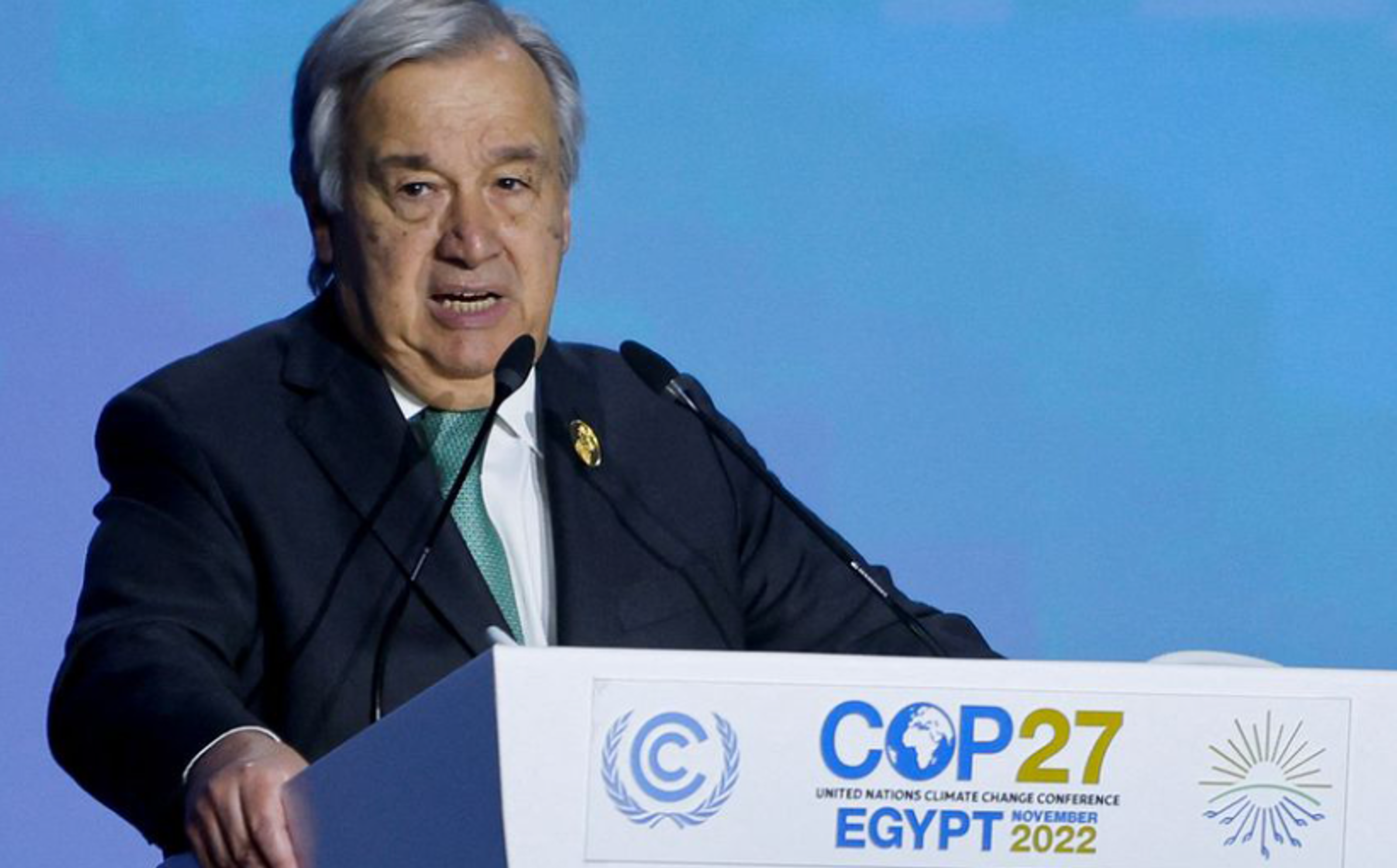 World leaders gather yearly at the climate summit to discuss actions that can contribute to the fight against natural disasters and the climate crisis. To support the political discussions, the EU has initiated a series of side events to highlight research, innovation, and activities that will help meet the climate goals in the Paris Agreement.
Bjørn Kalsnes, senior specialist in climate adaption at NGI and PHUSICOS project manager, will moderate one of the side events which will focus on nature-based solutions; "Combatting extreme weather: are nature-based solutions ready to tackle the challenge?". Examples of research and implementation of nature-based solutions from Europe and across the globe will be showcased. The side events are available online to those registered.
As the PHUSICOS project is getting close to completion next year, outputs to include NBS implementations, long-term monitoring, stakeholder involvement, and governance strategies are mature for dissemination and exploitation. The opportunity to moderate this is therefore o great opportunity to share results from this exciting project with contributions from expert communities all over Europe.
– I am, of course, very proud that our research, expertise, and involvement are considered so vital that it has been included in the EU's COP27 side event. Through this, we can facilitate and support increased understanding and sustainable solutions for climate adaptation, says Dr. Amy Oen, PHUSICOS Project coordinator and technical expert in the Section Climate Adaptation and Hydrodynamics at NGI.
Contributors sharing experiences of nature-based solutions at COP27

On Friday, November the 11th (11:30-12:30 CET), you can watch the side event; "Combatting extreme weather: are nature-based solutions ready to tackle the challenge?". During this session, you will get examples of research and implementation of nature-based solutions from Europe and across the globe. Here is a short presentation of what you can expect:
Professor Silvana di Sabatino, from the University of Bologna, Department of Physics and Astronomy is the H2020 OPERANDUM project coordinator. She will talk about nature-based solutions for climate adaptation and mitigation with examples from the EU-funded projects, OPERANDUM and PHUSICOS.
Dr. Burton Suedel, Research Biologist leading the Risk Integration Team at the U.S. Army Engineer Research and Development Center, will showcase practical experience implementing large-scale nature-based solutions to reduce climate risk from the United States and its territories.
Verónica Garcia Ruiz, Project Manager for Climate and Disasters Resilience at the International Union for Conservation of Nature (IUCN) will focus on how interdisciplinary collaboration in different disciplines is essential to achieve good nature-based solutions.


Co-creation of NBS for adaptation

PHUSICOS partner, Gerd Lupp, is also involved in an NBS session as co-organiser for "Nature-Based Solutions for climate change adaptation". The session, November 11th (10:00-11:00 CET).
A wide range of speakers will reflect on stakeholder and community engagement as a crucial aspect in planning and implementing nature-based solutions (NBS) to shape common understanding of challenges, such as climate adaptation and human and ecological well-being, and how NBS could solve them.
This session pulls together diverse experiences and perspectives, drawing on EU funded research and innovation as well as cases from around the world on how to integrate and mainstream co-creation in strategic planning and urban regeneration.
Newspost prepared by:
Amy Oen, amy.oen@ngi.no, Phone: +47 997 97 685